The best charging solution for you who have a busy lifestyle. Now with remote control and voice commands!
Have you ever had a problem with the huge transformers that take up more sockets in your traditional power strip?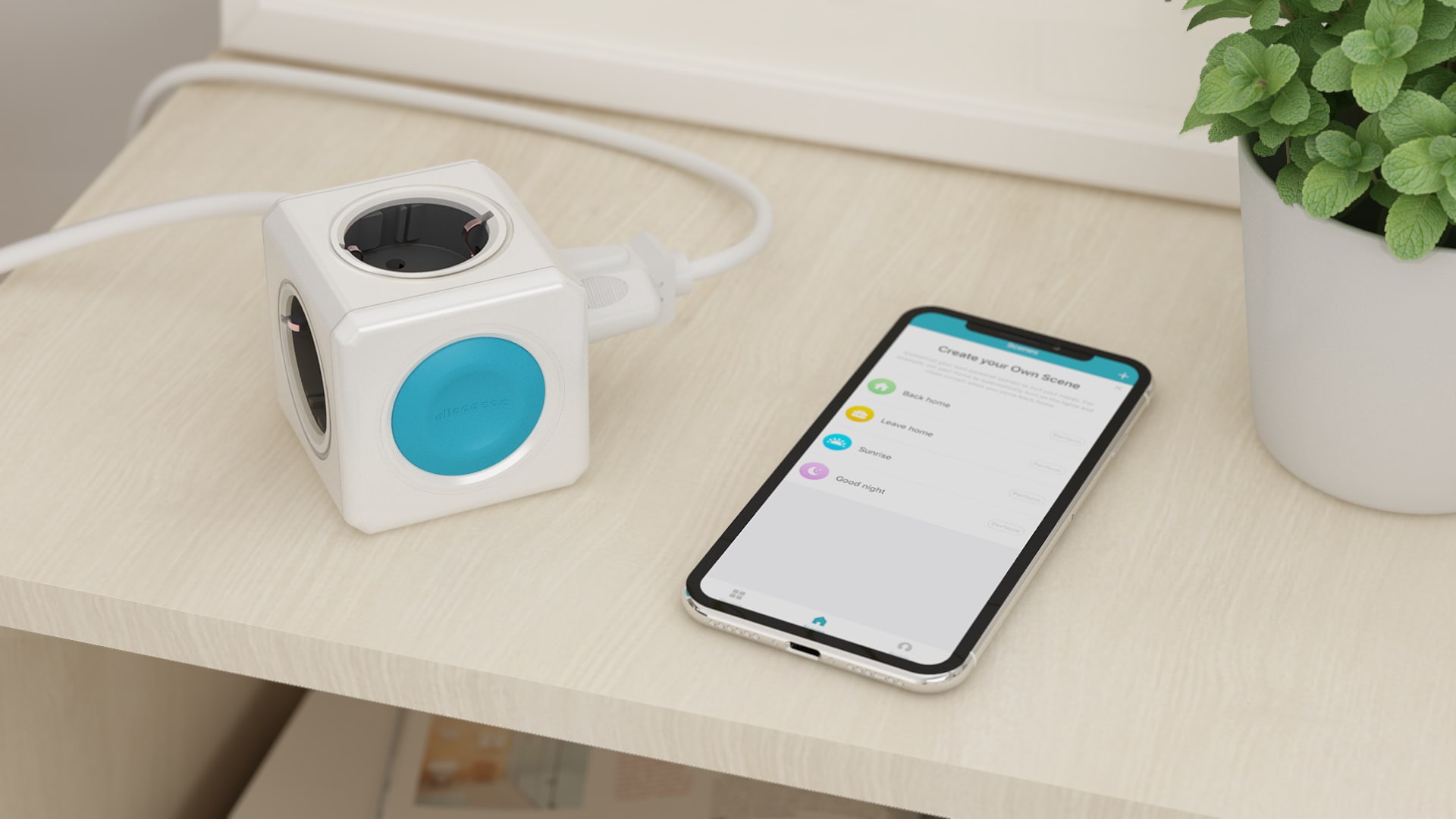 Have you ever been angry because the socket you wanted to charge your cell phone was on the opposite wall?
Attach the PowerCube to EVERY type of smooth surface for easy access. Power that one can easily reach.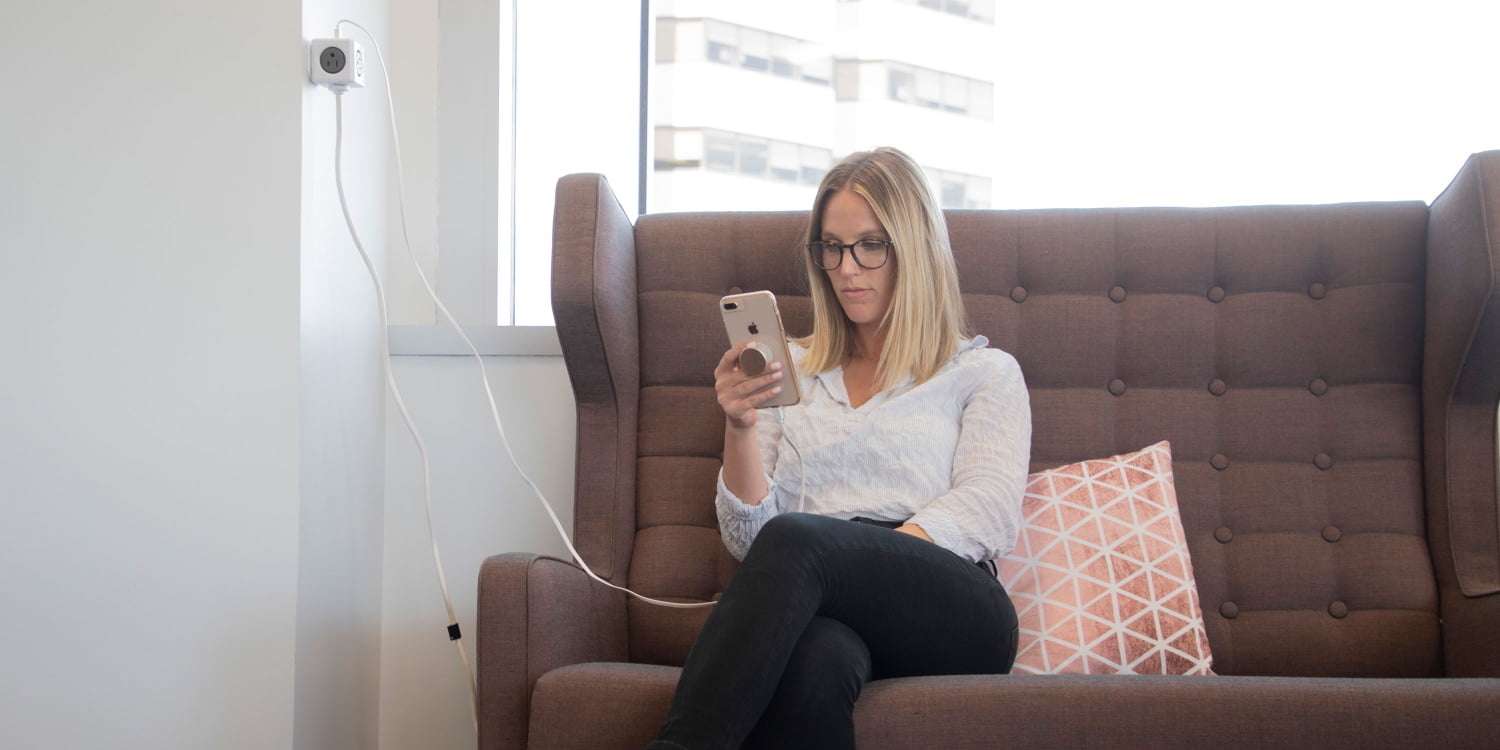 PowerCube has unlimited possibilities!
You can operate your sockets wirelessly thanks to the battery-free remote control. Take it with you on every trip!
Turn your desk lamp into an alarm clock, turn on your coffee maker, start the oven or a heater before you get home, check the garden lights. How;; Through the Allocacoc remote-controlled smart power strip that you can operate via a smartphone or Alexa / Google Speaker Assistant!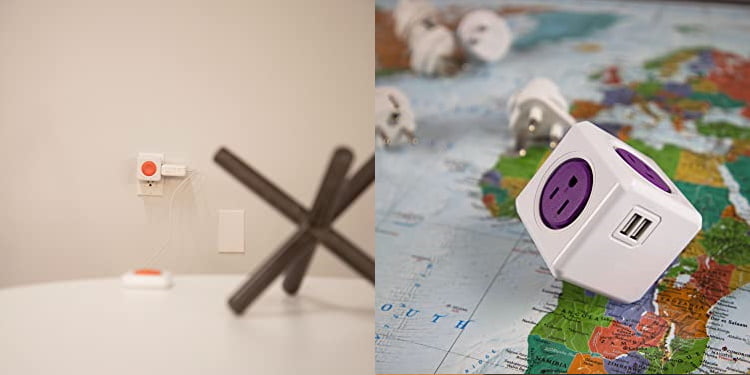 The cables and tangled ducts that hang in your space are not only a bad sight but also a possible cause of an accident. Avoid clutter with the small practical PowerCube Original cube ! Running out of charging sockets? Using a PowerCube you get 4 new charging sockets. With the use of two or more PowerCubes you can get even more!
Now With a smart cable lock-and-loop system, it keeps your workplace organized, allowing the cable of each device you charge to hook to the PowerCube and charge safely. Comes with a removable plug that allows you to use another country plug in case you are traveling.
Now the Allocacoc PowerCube SmartHome, apart from being the best power strip on the market, is also remotely controlled via an app on your smatphone !
You can easily share your sockets with other family members or friends. Create different scenarios and execute them at the touch of a button. Turn on lights, turn off appliances and preheat rooms without the need for your physical presence. All you need is a smartphone or a speaker with voice commands!
It stands out because:
Comes with 4 charging sockets: for each type of device thanks to the 4 socket power sockets.
It is a smart on / off switch
Supports Allocacoc Smart application (iOS and Android)
Utilizes Alexa Assistants, Google Assistant
its award-winning (with Red Dot Design Award) shape saves space and fits any room: living room, office, classroom, bedroom. Connect 6 devices in each direction at the same time with this handy cube.
is a best seller gadget in office supplies:  The ideal tool for the workplace and school. Thanks to its small size, it is also suitable for the small apartment with limited space. Choose a PowerCube that locks into your office, desk or cash register. Every time you use it, you will be impressed by its functionality.
do not block charging sockets: the tiny cube is designed to simultaneously charge up to 5 devices!
Basic features:
Socket type Type 4 (Socket type Type F)

Network type: WiFi up to 300Mbps

Power AC 16A / 250V ~

Material: durable plastic

CE certification

Grounding: Yes

Child safety: Yes

On / Off switch

Compatible app: Allocacoc Smart (iOS and Android)

Supported Assistants: Alexa, Google Assistant

Color: white with colored sockets (gray)

Advantages: small, light and portable

Protection: temperature, short circuit, overload