Are you looking for a reliable tool to trim your pet's fur? The 2-in-1 cordless trimmer by Petkit will be a great choice! It comes with 2 skin-friendly blades that you can use to get your pet's coat in perfect condition. The device works extremely quietly and its durable battery provides an operating time of about 60-90 minutes on a single charge. The product is also IPX7 waterproof.
In the box
Clipper with wide blade
USB cable
Cleaning brush for clipper
Small blade
Limiting combs
Lubricant
Specification
| | |
| --- | --- |
| Brand | Petkit |
| Name | PETKIT 2 in 1 Pet Trimmer |
| Waterproof level | IPX7 |
| Operation time | About 60-90 minutes |
| Charging time | About 4-5h |
| Vibration level | <45dB |
For the safety of your pet
You no longer have to waste time and money visiting your dog's or cat's groomer. With the Petkit trimmer, you can trim your pet's coat yourself and give it a beautiful, neat look. The blades of the device are made of durable, skin-friendly materials. What's more, their rounded design means you don't have to worry about accidentally cutting your pet.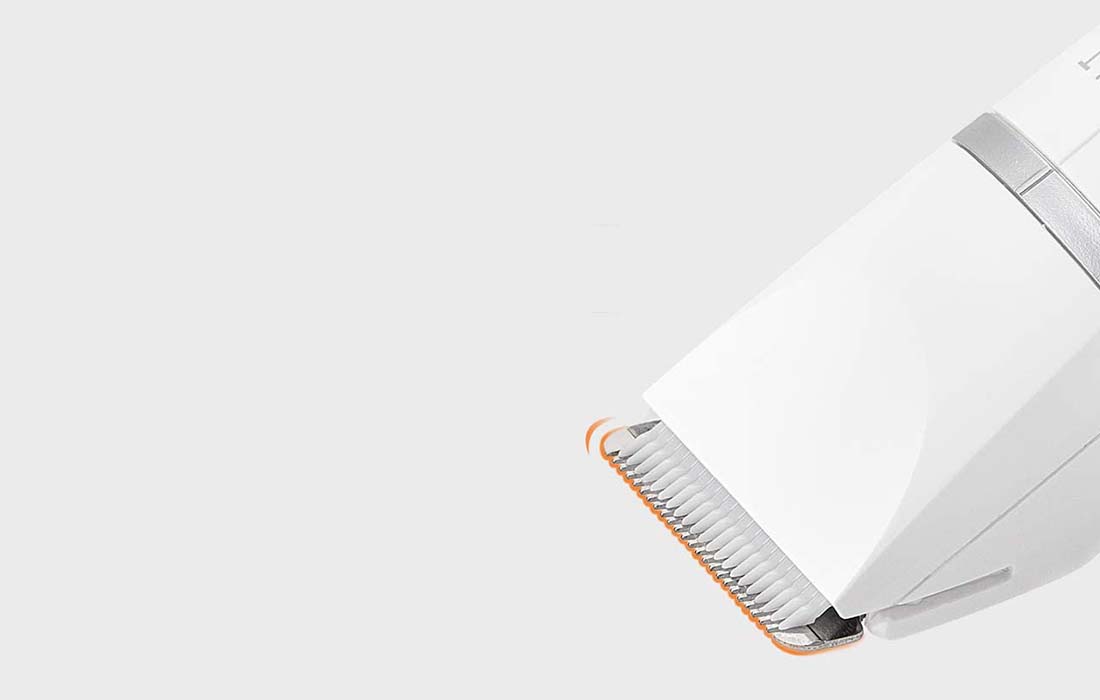 2 practical blades included
Customize the trimmer to your needs and take care of your pet's fur. The kit includes 2 interchangeable blades that will work for a variety of applications. The 3.2cm wide blade allows you to quickly yet accurately trim your pet's coat over larger areas. The 1cm blade gives you much more precision. You can use it to trim the fur on your pet's paws or around its ears, for example. The set also includes practical comb attachments.
You can easily keep it clean
Maintaining the device in perfect condition will not be much of a problem for you. The trimmer is IPX7 rated, which means that it is waterproof. So you can clean it thoroughly if you need to. This way, you will not only prolong its life, but also reduce the risk of bacteria multiplying, which will help protect your pet from possible skin diseases.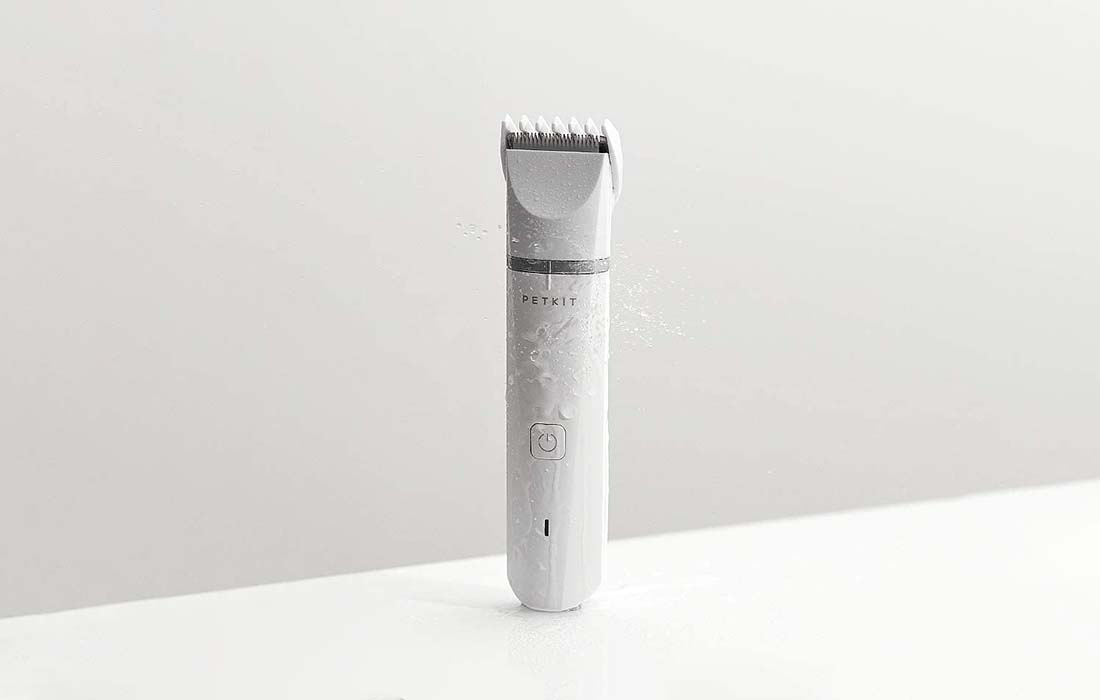 Amazingly quiet operation
Your pet doesn't like noise? No problem! The Petkit brand trimmer is designed to work as quietly as possible. Its vibration level does not exceed 45dB. This means you can groom your pet without worrying that the loud noise will make him nervous and squirm. Petkit devices are created with even the most diverse needs of pets and their owners in mind!
Wireless design - long runtime
Grooming your pet can be quite a challenge in itself - don't let a too-short or tangled cord get in the way! The Petkit pet trimmer is cordless so you can enjoy almost unlimited freedom of movement. The durable rechargeable battery gives you around 60-90 minutes of uninterrupted use when fully charged. It takes about 4-5 hours to recharge.
Innovative blade lubricant included
Conveniently trim your pet's fur and don't worry about clinging blades. The kit includes a pack of innovative lubricant that effectively prevents this! How it works? When you lubricate the blades, they glide smoothly through your pet's coat, trimming it precisely and without clinging. See for yourself how easy and convenient it is!