ULTRA-LIGHT, ERGONOMIC, TOP-GRADE.
MEET THE M4.
Lightweight construction. State-of-the-art components. Unique, right-handed shape. The M4 takes the performance, feel and durability of lightweight gaming mice to the next level.
LIGHTWEIGHT DESIGN. ERGONOMIC SHAPE.
The M4 is the first ultra-light gaming mouse with an ergonomic, right-handed design – uniquely constructed to weigh less without compromising on shape and feel. Formed by feedback from professional esporters as well as casual gamers, the result is a brand new shape and size.
3389 STATE-OF-THE-ART SENSOR.
With Pixart's highest-performing gaming sensor, you're ready for the next level. On-the-fly sensitivity settings from 400 to 16 000 Real CPI. 125–1000 Hz polling rate. 400 IPS. Self-adjusting FPS. Translation: Top-grade performance.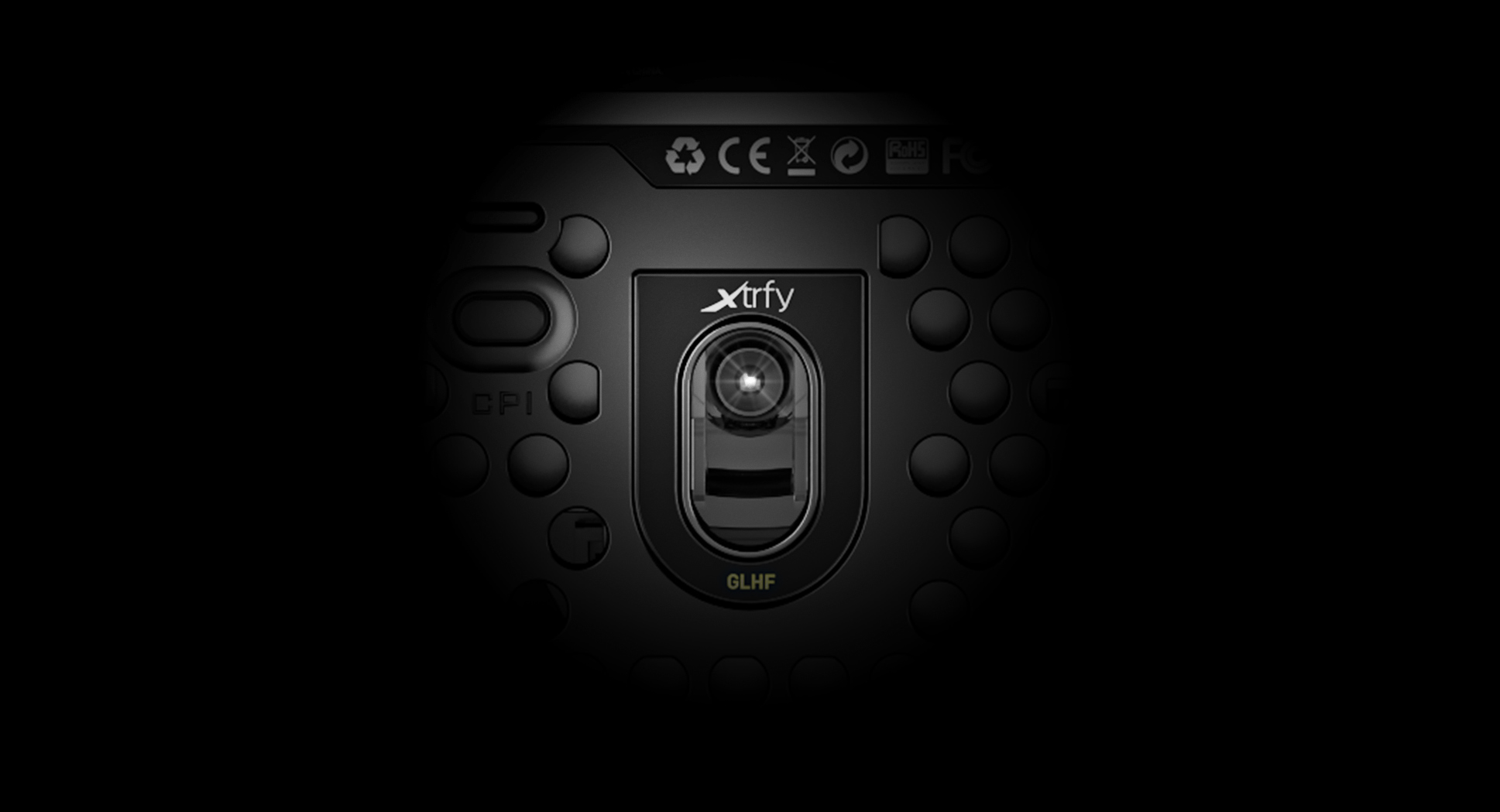 GRIP AND FEEL.
The M4 glides smoothly on 100 % PTFE skates with rounded edges. While the matte UV coating in combination with the structure of holes make for an even better grip over the ergonomic mouse body. Enhancing airflow under your palm, the holes also help you stay comfortable.
QUALITY FIRST.
The M4 is not just designed to be extremely light. It's built to last. At 69 grams, we've focused on creating the best lightweight gaming mouse rather than cutting down on durability to get rid of a few extra grams. Lower weight must never mean lower quality. No compromises.
STRONG CONSTRUCTION. DURABLE COMPONENTS.
The shell of the mouse is thoroughly engineered to minimize weight while retaining durability. On the inside, the glowing Xtrfy logo is surrounded by nothing but quality components. Our Omron switches will give you 20 million pro-player optimized clicks.
RM 32-BIT MICROCONTROLLER.
Fast swipes require high-speed processing. The M4 is powered by an ARM 32-bit microcontroller for uncompromising speed and stability.
DUST AND SPLASH RESISTANT.
We've covered the inside of the mouse in conformal coating to protect the components against dust, splashes and LAN night mishaps.
WINNING INGREDIENTS:
Shape:
Ergonomic, patent pending
Sensor:
Optical Pixart 3389
LED illumination:
Adjustable RGB
Weight:
69 g (excluding cable)
Main switches:
Omron 20M(OF)
Cable:
1.8 m Xtrfy EZcord
Coating:
UV coated surface
CPI settings:
400/800/1200/1600/3200/4000/7200/16000
Polling rate settings:
125/500/1000 Hz
OS:
Win XP/Mac OSX 10.1 or later