4-in-1 icebox from AJ
With 55 places, auxiliary tongs, lid and scoop

At a glance:
Safe & durable ice boxes
Made of 100% Bpa-free & Odor-free material, silicone and PP.
They are easily cleaned and maintained over time.
Their design is resistant to wear and keeps the mold for a longer time.
Easy Ice Removal

The specially shaped design of the ice box makes it easy to manage the ice.
Comes with a practical lid to protect the contents.
✓ The auxiliary tools prevent the ice from coming into contact with the skin and make the ice pack set an ideal choice for professional use as well.
✓ Suitable for the dishwasher
✓ They do not absorb moisture and unpleasant odors
✓ Ice container dimensions: 17 * 27 * 7.5 cm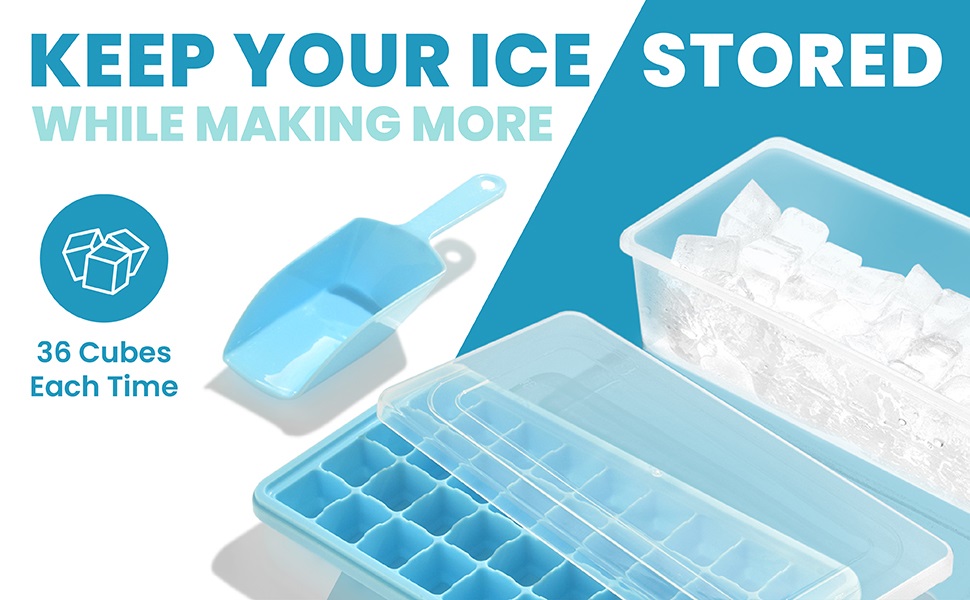 AJ Silicone Ice Pack
55 Positions
The icebox comes with a lid and a scoop, for easier ice management.
Thus, it does not need to come into contact with the skin, limiting the spread of germs.

Ideal choice for professional use.

Thanks to its large capacity, the icebox is suitable for use in hotel units, in the catering area, in AirBnB, etc.

The icebox comes with a container and lid, so you can store your ice cubes while you prepare more.

An icebox offers 55 places for ice cubes.

Its minimal design allows for easy storage, taking up minimal space in your freezer.
 

Food Grade Construction material:

 


Designed from high quality BPA-Free material, completely safe for use in the kitchen. It can be used to cool baby food, sorbet or smoothies and other ingredients.

 

Wash in the washing machine

 


The ice bucket is suitable for washing in the dishwasher.

It cleans easily and can be used multiple times, significantly reducing the consumption of plastic.

 

-40°C up to 120°C

 

It can withstand both low and higher temperatures without changing or losing its shape.