Natural seaweed, handmade products, each basket will be a little different. This is not machine made.
Multi-purpose: decoration, creative storage, picnic, grocery basket, beach bag, plant basin cover, toy storage box, etc.Perfect in every corner of the house, hallway, living room, children's room, bathroom, balcony space.
The basket is not fixed with wire and may deform when squeezed. If the bottom is not flat, flatten it again.
Plants cannot be grown directly in baskets, they need to be planted in pots, placed in pots and placed in baskets. The selected basket size must be larger than the pot.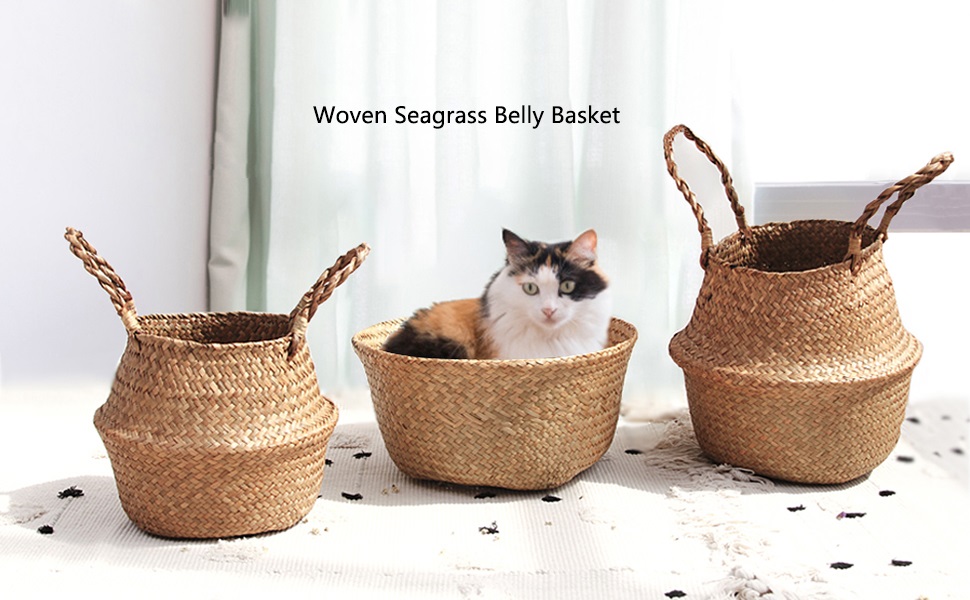 The seagrass basket is made of 100% Natural Seagrass,with this storage basket you'll instantly add a bohemian vibe to your room and it will really warm up a space.
Use it as a plant basket for your fiddle leaf fig tree, snake plant and so on, Brings a while new different look for your plant. This handmade seagrass basket is great for a corridor, living room, kid's room, bathroom, balcony space or outdoor.