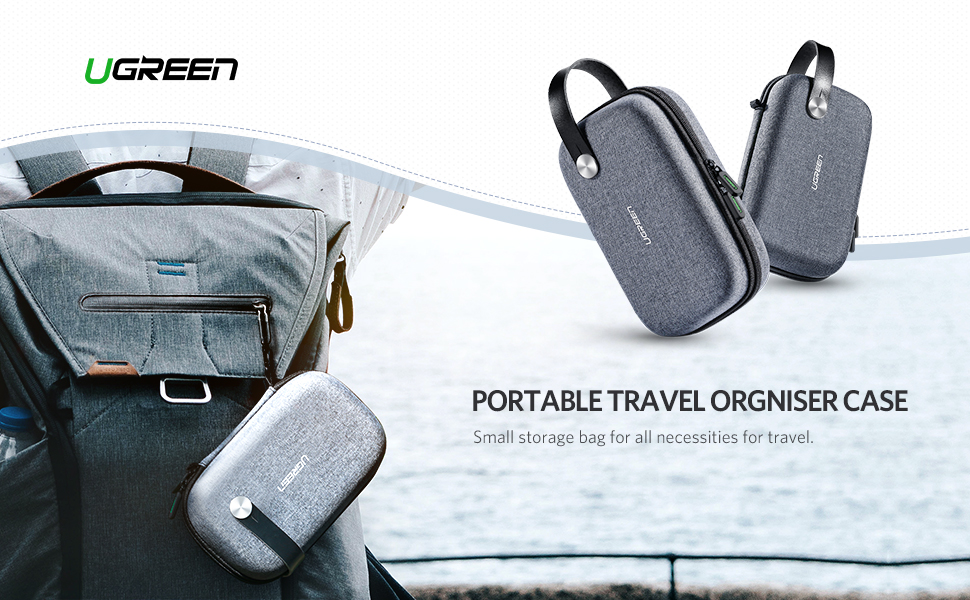 * With the flexible adjustable band you can divide the lower large room into two parts based on the sides of your devices. Perfectly fits with power bank, external hard drives, USB travel plug, wireless charger pad, Echo Dot, GPS, sat nav, digital camera, earphones, in-ear headphones, Mp3 Player etc.
* The middle compartment expands more storage space. One larger mesh pocket is perfect for smartphones. Two smaller mesh pockets are made for little things, such as SD card, credit card, USB stick, flash drive, lipstick, nail polish etc.
* A zippered larger mesh pocket provides secure space for smartphones, USB cables, headphones or AC adapter, brush, foundation, concealer or other important documents like passport, visa, credit cards.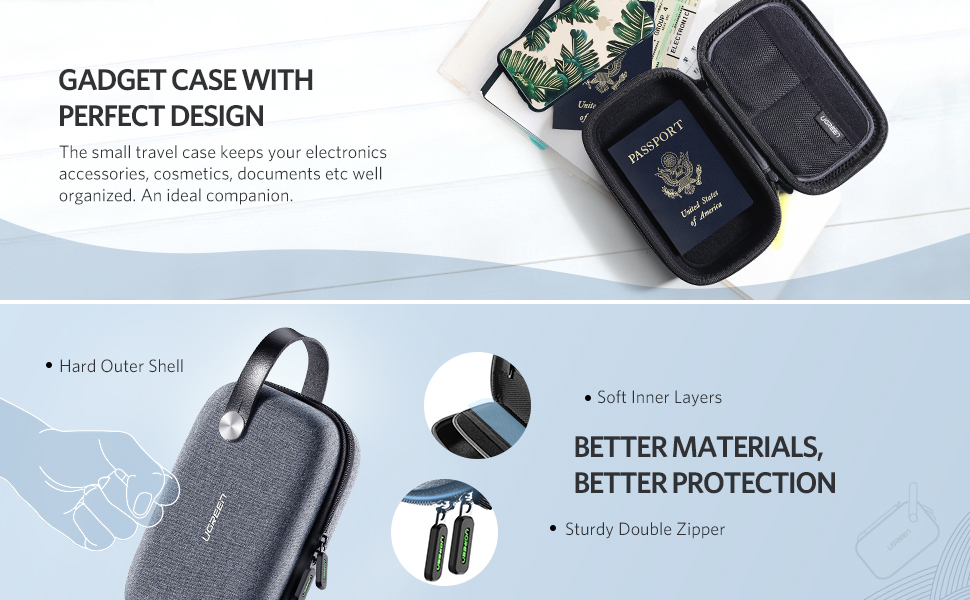 Convenient to access and carry
* Double zipper design with 180 degree opening allows easy access to your essentials.
* The carrying handle is arched and easy to take around.
* The snap hook makes the travel pouch hang to your backbag or laptop bag easily. Save much time while passing security inspection in the airport, subway station.
High quality material & Good workmanship
* Robust and waterproof nylon exterior and soft velvet provide excellent protection against scratches and bumps.
* The bag is visually well made and has no left-over seams, scratches or the like. An ideal companion for your travel and suitable gift for your friends or family.
Compact size
With the handy 203 x 129 x 72 mm outer dimension, you can easily put the travel organizer case in your backpack or suitcase. A must for travelling!