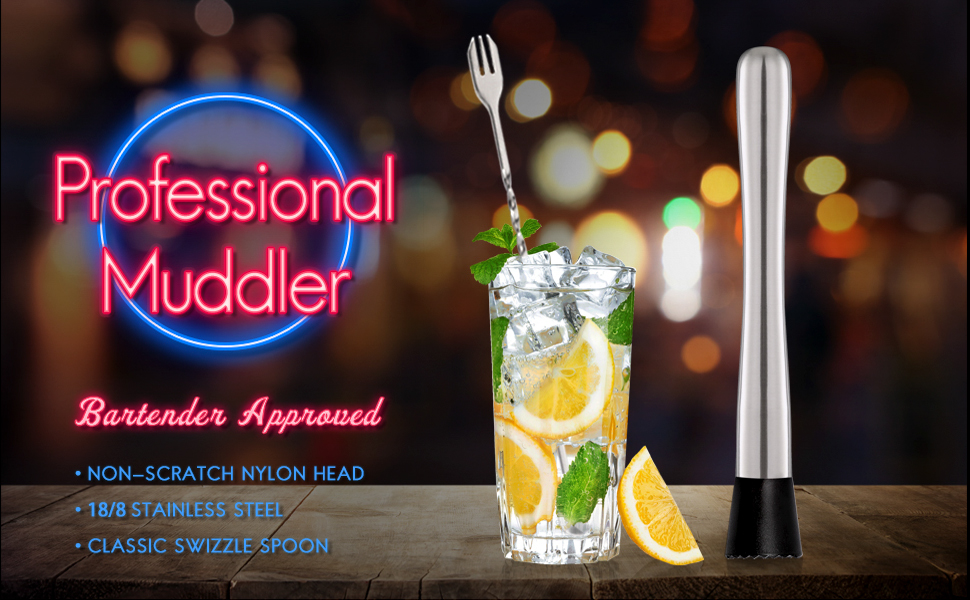 YOU'LL REGRET NOT BUYING THIS SET FOR YOUR BAR TODAY
A muddler is an essential bar tool that is designed to smash and mix (muddle) drink ingredients. It is used to make some of the most popular cocktails, including the caipirinha, mojito, and old-fashioned.
Essentially, a muddler is a bartender's pestle and it's very easy to learn this basic bartending technique. Muddling is one of the best ways to incorporate fresh fruits and herbs into your drinks. Once you learn just how useful a muddler is, you will wonder why you didn't have one before.
MAKE YOUR COCKTAILS BURST WITH FLAVORS
Crush whatever you want to put in your cocktails like strawberries, lemon, mint, herbs to make an amazing amount of flavour with outstanding results. Create the perfect Mojito, Strawberry Basil, Long Island Iced, Ginger, Rogers, Mint Julep, Old Fashioned or Caipirinha. Frequently used for bar, cafe, restaurant or home.
 

ESSENTIAL SET FOR YOUR BAR

 

 

 

 


This 10" muddler set is the most basic and essential bartender tool set for whether you are a professional bartender or a homemade fan. The professionally design can reflect your professionalism at the first time when you are preparing a cocktail. Take your cocktail game to the next level!

 

NON-SCRATCH NYLON HEAD

 


This grooved muddler head mashes citrus fruits, herbs and spices easily and quickly, and can break the hard ice as well. But such a powerful crushing force will not have a strong destructive force because of the nylon head. Never worry about breaking or scratching your fragile glass. Moreover, it is very durable and does not crack or leave residue like the wooden muddlers do.

 

CLASSIC SWIZZLE SPOON WITH A TRIDENT FORK


The twisted stem design is the classic stirring rod look, but with a updated trident fork at the front. There's also a spoon on the other end if you want to use spoon. This stirrer with long handle is ideal for mixing, stirring, drainage and layering. Meanwhile, the trident fork can pick the fruit into the tall glass and easily pierce the outer packaging of the jar.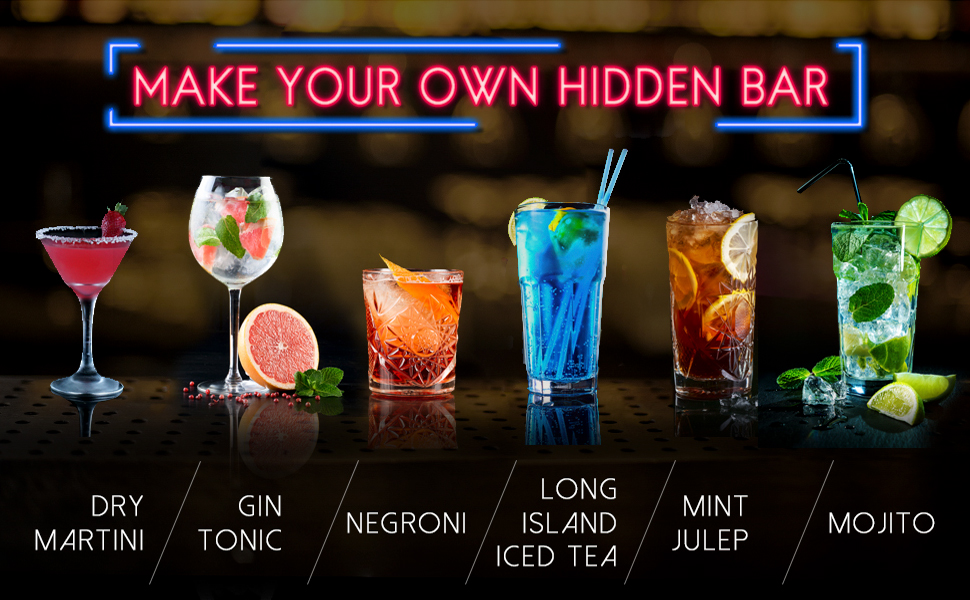 Specifications
Material Stainless Steel
Brand Forneed
Item Dimensions LxWxH 8 x 1.3 x 1.3 inches
Included Components Muddler